Mamoru Miyano
Recent works of Mamoru Miyano are Mega Monster Battle: Ultra Galaxy Legends The Movie, Fullmetal Alchemist: Brotherhood, Cross Ange: Rondo of Angels and Dragons, Assassination Classroom, Death Note. Mamoru Miyano IMDB Id is nm1465001 and TMDB Id is 93803.

Mamoru Miyano Info
Sex:
IMDB Id: nm1465001
TMDB Id: 93803
Birth Place: Saitama Prefecture, Japan
Birth date: 1983-06-08
Mamoru Miyano Awards:
Mamoru Miyano Biography
Mamoru Miyano is a Japanese voice actor and singer. He has also appeared as Prince Ismir in the stage production "Crest of the Royal Family" (王家の紋章, Ooke no Monshoo).
Mamoru Miyano Movie/Series List
Actors : Mamoru Miyano, Susumu Kurobe, Takeshi Tsuruno, Shota Minami, Kohji Moritsugu, Shunji Igarashi, Koji Moritsugu
Actors : Mamoru Miyano, Jason Douglas, Patrick Seitz, Minami Takayama, Kenji Utsumi, Kent Williams, Travis Willingham
Actors : Mamoru Miyano, Toshihiko Seki, Megumi Toyoguchi, Sakiko Tamagawa, Kousuke Toriumi, Mamoru Miyano, Nana Mizuki
Actors : Mamoru Miyano, Jun Fukuyama, Sonny Strait, Mai Fuchigami, Lindsay Seidel, Ryou Naitou, Nobuhiko Okamoto
Actors : Mamoru Miyano, Maaya Sakamoto, Noriko Hidaka, Nozomu Sasaki, Nakamura Shidō II, Kiyoshi Kobayashi, Kappei Yamaguchi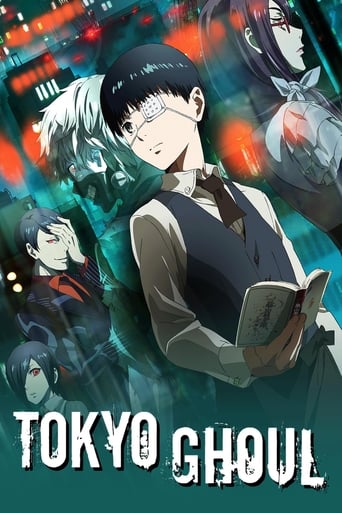 Actors : Mamoru Miyano, Takahiro Sakurai, Mamoru Miyano, Natsuki Hanae, Sora Amamiya, Shintarou Asanuma, Yūya Uchida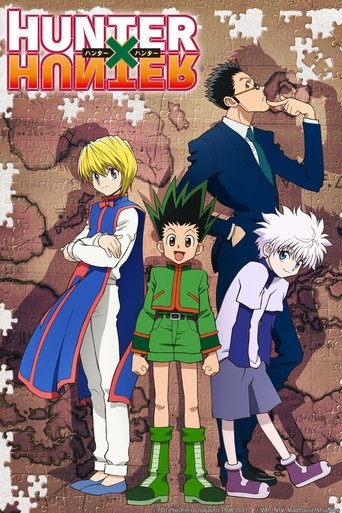 Actors : Mamoru Miyano, Banjou Ginga, Megumi Han, Mariya Ise, Miyuki Sawashiro, Keiji Fujiwara, Daisuke Namikawa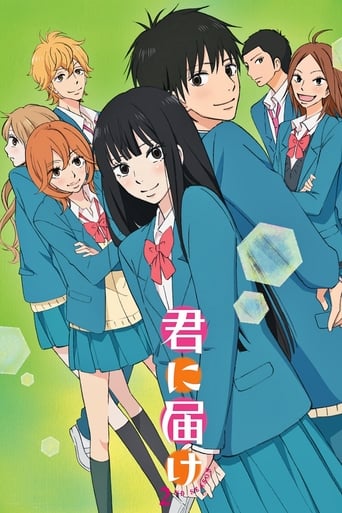 Actors : Mamoru Miyano, Mamoru Miyano, Mamiko Noto, Daisuke Namikawa, Aya Hirano, Miyuki Sawashiro, Yuuko Sanpei
Actors : Mamoru Miyano, Maaya Sakamoto, Mamoru Miyano, Yoshimasa Hosoya, Aya Suzaki, Daisuke Hirakawa, Hiroyuki Kinoshita
Actors : Mamoru Miyano, Kazuhiro Yamaji, Tesshou Genda, Yuji Ueda, Minami Takayama, Takahiro Sakurai, Katsuyuki Konishi
Actors : Mamoru Miyano, Miyu Irino, Masami Iwasaki, Kappei Yamaguchi, Aya Hirano, Kenji Nomura, Kōichi Nagano
Actors : Mamoru Miyano, Shelley Calene-Black, Yoshiko Sakakibara, Miyuki Sawashiro, Junko Takeuchi, David Matranga, Andrew Love
Actors : Mamoru Miyano, Showtaro Morikubo, Mamoru Miyano, Satoshi Hino, Tetsuya Kakihara, Kentaro Ito, Kōsuke Toriumi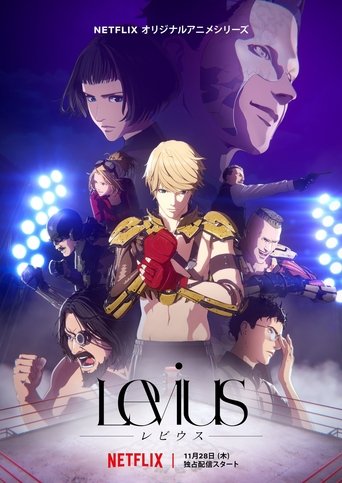 Actors : Mamoru Miyano, Hōchū Ōtsuka, Shimazaki Nobunaga, Junichi Suwabe, Takahiro Sakurai, Ayane Sakura, Daisuke Ono
Actors : Mamoru Miyano, Kana Hanazawa, Cherami Leigh, Christopher Sabat, Tomokazu Seki, Mamoru Miyano, J. Michael Tatum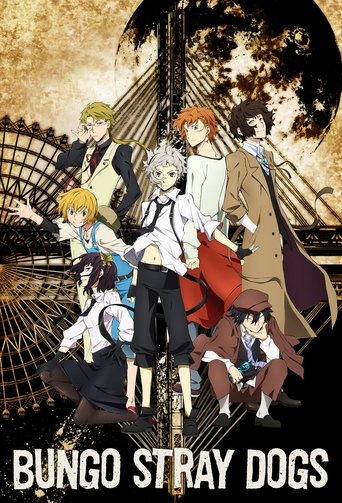 Actors : Mamoru Miyano, Mamoru Miyano, Yûto Uemura, Yuuto Uemura, Akira Ishida, Ami Koshimizu, Chiaki Omigawa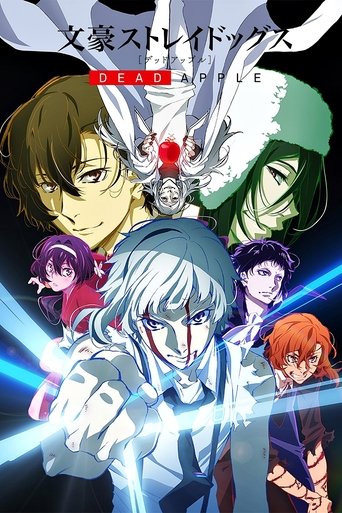 Actors : Mamoru Miyano, Mamoru Miyano, Kenshō Ono, Kishou Taniyama, Yuuto Uemura, Akira Ishida, Sora Amamiya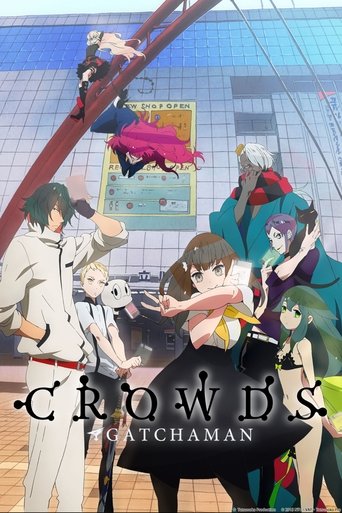 Actors : Mamoru Miyano, Hiroshi Yanaka, Aya Hirano, Daisuke Namikawa, Mamoru Miyano, Maaya Uchida, Koji Yusa
Actors : Mamoru Miyano, Yoshimasa Hosoya, Mamoru Miyano, Asami Seto, Ai Kayano, Tsubasa Yonaga, Kayano Ai
Actors : Mamoru Miyano, Kazuhiro Yamaji, Yo Oizumi, Koji Yakusho, Aoi Miyazaki, Shota Sometani, Suzu Hirose
Actors : Mamoru Miyano, Miyu Irino, Minami Takayama, Tomoko Kawakami, Yūji Kishi, Daisuke Namikawa, Mamoru Miyano
Actors : Mamoru Miyano, Fumihiko Tachiki, Shinichiro Miki, Mamoru Miyano, Kenta Miyake, Aya Hisakawa, Shizuka Itō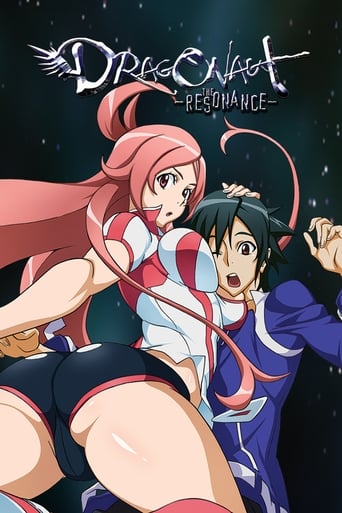 Actors : Mamoru Miyano, Miyuki Sawashiro, Aya Hirano, Junichi Suwabe, Eri Sendai, Daisuke Ono, Mamoru Miyano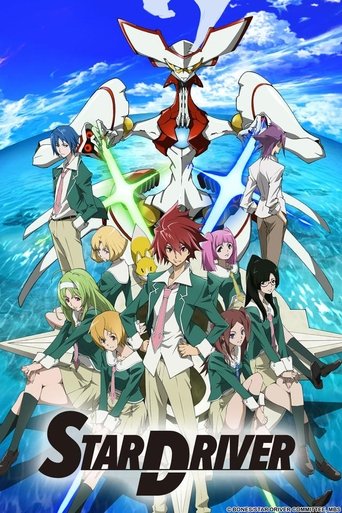 Actors : Mamoru Miyano, Saori Hayami, Jun Fukuyama, Mamoru Miyano, Haruka Tomatsu, Rina Hidaka, Ami Koshimizu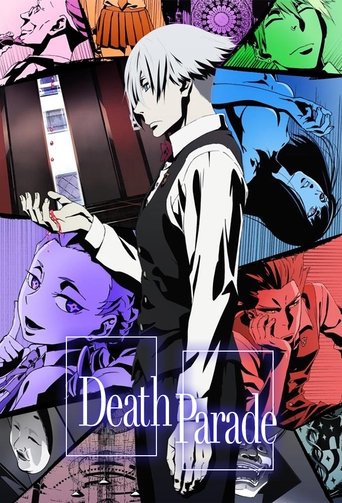 Actors : Mamoru Miyano, Asami Seto, Tomoaki Maeno, Hiroomi Tamaru, Hiroyuki Honda, Katsuyuki Miura, Misa Katō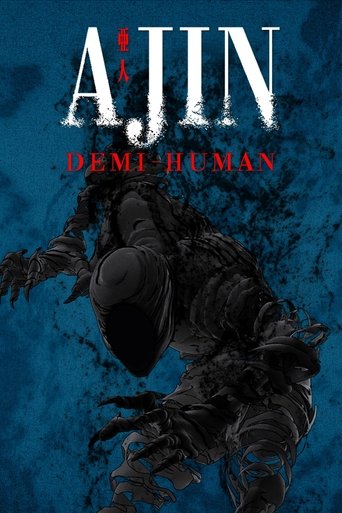 Actors : Mamoru Miyano, Maaya Sakamoto, Mikako Komatsu, Houchu Ohtsuka, Toshiyuki Morikawa, Takahiro Sakurai, Kenichi Suzumura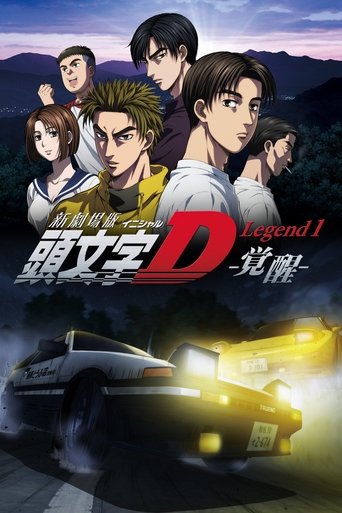 Actors : Mamoru Miyano, Junichi Suwabe, Hiroaki Hirata, Daisuke Ono, Mamoru Miyano, Maaya Uchida, Minoru Shiraishi
Actors : Mamoru Miyano, Maaya Sakamoto, Minako Kotobuki, Mamoru Miyano, Miyamoto Kanako, Katsuyuki Konishi, Hirofumi Nojima
Actors : Mamoru Miyano, Miyu Irino, Takashi Matsuyama, Shinichiro Miki, Kazuhiko Inoue, Keiji Fujiwara, Toru Okawa
Actors : Mamoru Miyano, Mitsuru Miyamoto, Mona Marshall, Sherry Lynn, Kari Wahlgren, Barbara Goodson, Crispin Freeman
Actors : Mamoru Miyano, Mikako Komatsu, Houchu Ohtsuka, Takahiro Sakurai, Yoshimasa Hosoya, Mamoru Miyano, Aya Suzaki
Actors : Mamoru Miyano, Risa Mizuno, Fumiko Orikasa, Soichiro Hoshi, Junichi Suwabe, Junko Minagawa, Jun Fukuyama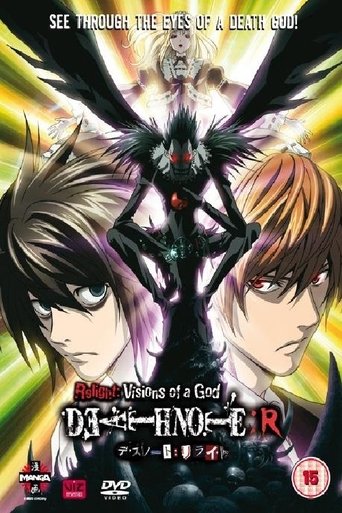 Actors : Mamoru Miyano, Nakamura Shidō II, Kiyoshi Kobayashi, Kappei Yamaguchi, Kiyoyuki Yanada, Aya Hirano, Keiji Fujiwara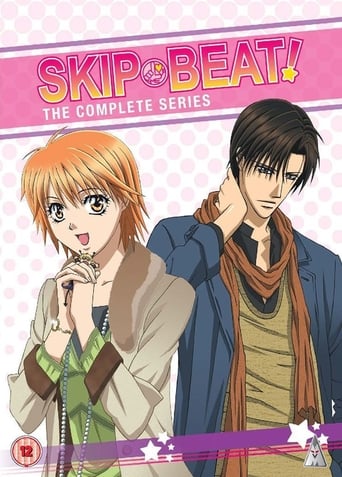 Actors : Mamoru Miyano, Katsuyuki Konishi, Mamoru Miyano, Hirofumi Nojima, Ayako Kawasumi, Ayahi Takagaki, Hiroaki Ishikawa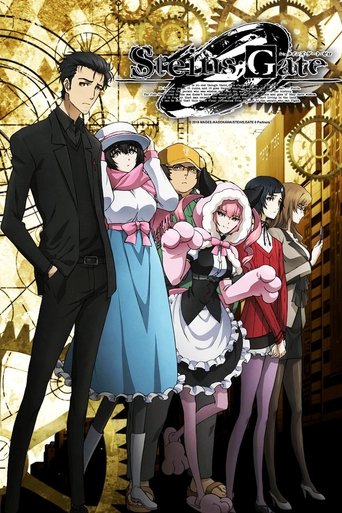 Actors : Mamoru Miyano, Mamoru Miyano, Asami Imai, Kana Hanazawa, Yukari Tamura, Tomokazu Seki, Sayuri Yahagi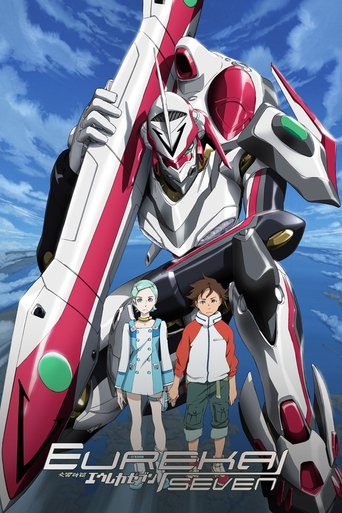 Actors : Mamoru Miyano, Akio Nakamura, Hisako Kyouda, Tamio Ohki, Unsho Ishizuka, Jūrōta Kosugi, Toshio Furukawa
Actors : Mamoru Miyano, Maaya Sakamoto, Yuji Ueda, Mika Doi, Fumihiko Tachiki, Travis Willingham, Kikuko Inoue
Actors : Mamoru Miyano, Mamoru Miyano, Hondo Kaede, Asami Tano, Risa Taneda, Maki Kawase, Rika Kawai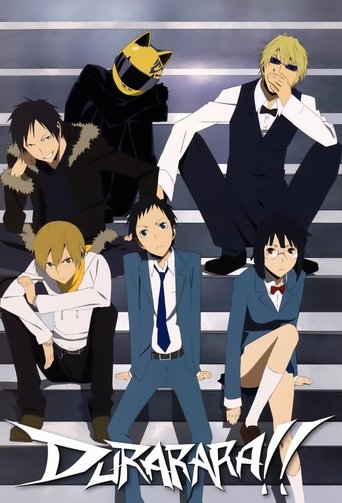 Actors : Mamoru Miyano, Kana Hanazawa, Masayuki Kato, Miyuki Sawashiro, Yuuki Kaji, Daisuke Ono, Jun Fukuyama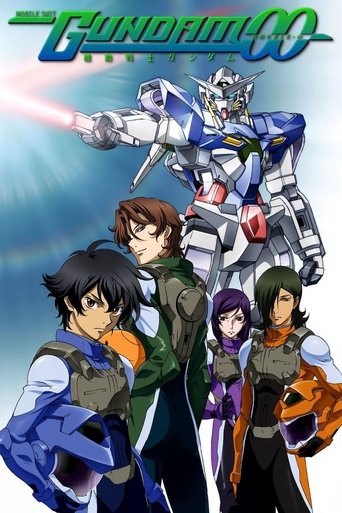 Actors : Mamoru Miyano, Alex Zahara, Miyu Irino, Yuji Ueda, Kelly Sheridan, Yoko Honna, Minami Takayama
Actors : Mamoru Miyano, Kana Hanazawa, Tomokazu Seki, Mamoru Miyano, Masaki Terasoma, Asami Imai, Yukari Tamura
Actors : Mamoru Miyano, Hiroaki Hirata, Daisuke Ono, Mamoru Miyano, Maaya Uchida, Hiroshi Tsuchida, Yuichi Nakamura
Actors : Mamoru Miyano, Ikue Otani, Rica Matsumoto, Chinami Nishimura, Unsho Ishizuka, Takehito Koyasu, Aoi Yuki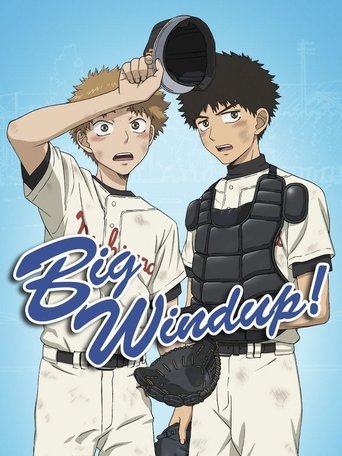 Actors : Mamoru Miyano, Jun Fukuyama, Mamoru Miyano, Noriaki Sugiyama, Satoshi Hino, Chihiro Suzuki, Shintarou Oohata
Actors : Mamoru Miyano, Kana Ichinose, Miyuri Shimabukuro, Nai Br.XX, Celeina Ann, Akio Otsuka, Sumire Uesaka
Actors : Mamoru Miyano, Mitsuo Iwata, Cherami Leigh, Travis Willingham, Satsuki Yukino, Toshiyuki Morikawa, Luci Christian
Actors : Mamoru Miyano, Aoi Yuki, Nobunaga Shimazaki, Mamoru Miyano, Satoshi Hino, Youko Hikasa, Chihiro Suzuki
Actors : Mamoru Miyano, Mamoru Miyano, Nobunaga Shimazaki, Daisuke Hirakawa, Kenichi Suzumura, Kouki Miyata, Kouki Uchiyama
Actors : Mamoru Miyano, Mikako Komatsu, Miyuki Sawashiro, Daisuke Namikawa, Daisuke Ono, Kenjirou Tsuda, Mamoru Miyano
Actors : Mamoru Miyano, Nobuhiko Okamoto, Miyuki Sawashiro, Mamoru Miyano, Kenta Miyake, Ayako Kawasumi, Yuki Ono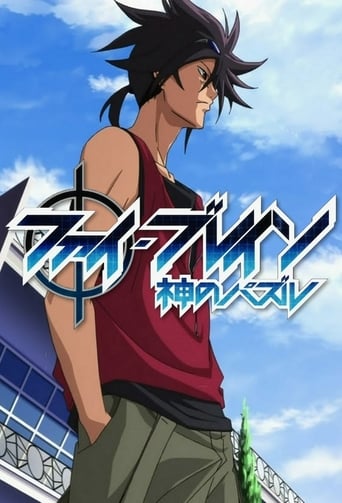 Actors : Mamoru Miyano, Satsuki Yukino, Daisuke Ono, Jun Fukuyama, Mamoru Miyano, Shintarou Asanuma, Kaori Shimizu
Actors : Mamoru Miyano, Mamoru Miyano, Yoshimasa Hosoya, Daisuke Hirakawa, Kenichi Suzumura, Kouki Miyata, Kouki Uchiyama
Actors : Mamoru Miyano, Nobuo Tobita, Mayumi Sako, Haruka Ōminami, Kaori Motoyama, Akari Kitō, Mamoru Miyano
Actors : Mamoru Miyano, Maaya Sakamoto, Toru Okawa, Yumiko Kobayashi, Mamoru Miyano, Rikiya Koyama, Misato Fukuen
Actors : Mamoru Miyano, Atsuko Tanaka, Junichi Suwabe, Aoi Yuki, Kenjirou Tsuda, Mamoru Miyano, Koji Yusa
Actors : Mamoru Miyano, Naomi Kusumi, Hikaru Midorikawa, Tōru Furuya, Satsuki Yukino, Kiyoyuki Yanada, Ryuuzaburou Ootomo
Actors : Mamoru Miyano, Kenjirou Tsuda, Mamoru Miyano, Shimazaki Nobunaga, Tatsuhisa Suzuki, Daisuke Hirakawa, Akeno Watanabe
Actors : Mamoru Miyano, Mamoru Miyano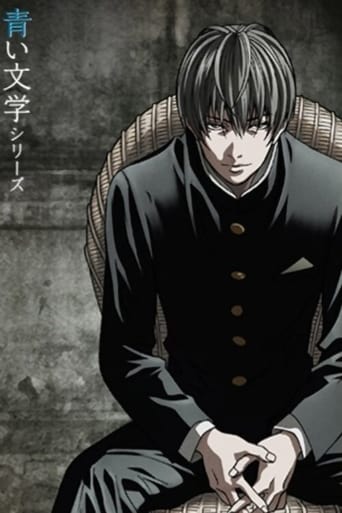 Actors : Mamoru Miyano, Atsuko Tanaka, Wataru Takagi, Kiyoyuki Yanada, Kenji Nomura, Tomokazu Seki, Daisuke Namikawa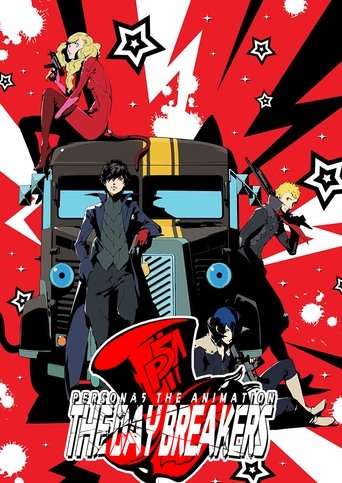 Actors : Mamoru Miyano, Aoi Yuki, Jun Fukuyama, Mamoru Miyano, Nana Mizuki, Tomokazu Sugita, Rina Satou
Actors : Mamoru Miyano, Tamio Ohki, Shinpachi Tsuji, Yoshimasa Hosoya, Mamoru Miyano, Shoko Tsuda, Youko Hikasa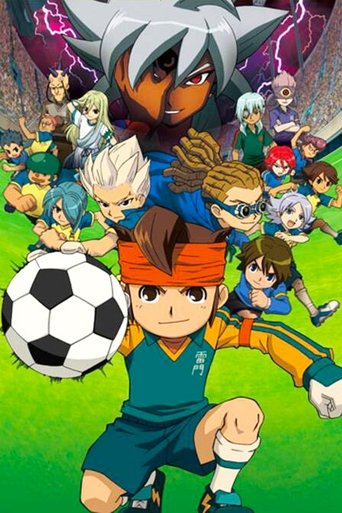 Actors : Mamoru Miyano, Junko Takeuchi, Mamoru Miyano, Rie Kugimiya, Hiroyuki Yoshino, Hiroshi Nojima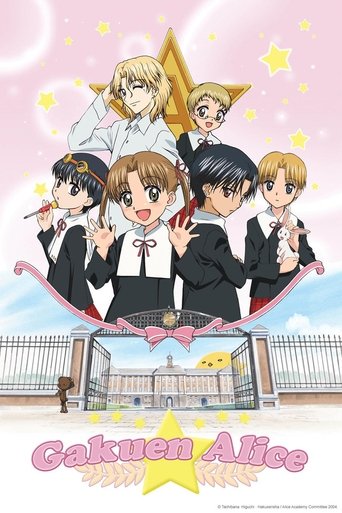 Actors : Mamoru Miyano, Kenichi Suzumura, Mamoru Miyano, Akira Ishida, Romi Park, Rie Kugimiya, Chiwa Saito
Actors : Mamoru Miyano, Choo, Mamoru Miyano, Chiaki Ito, Kouji Watanabe, Kunio Ida, Maaya Sakamoto
Actors : Mamoru Miyano, Daisuke Namikawa, Kaito Ishikawa, Yoshitsugu Matsuoka, Yoshinaga Takuto, Namikawa Daisuke, Mamoru Miyano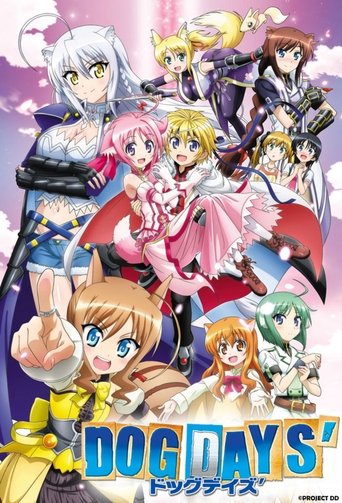 Actors : Mamoru Miyano, Takehito Koyasu, Daisuke Ono, Mamoru Miyano, Ayana Taketatsu, Yui Horie, Ami Koshimizu
Actors : Mamoru Miyano, Mamoru Miyano, Kappei Yamaguchi, Shidou Nakamura, Noriko Hidaka, Nozomu Sasaki, Aya Hirano
Actors : Mamoru Miyano, Miyuki Sawashiro, Takahiro Sakurai, Daisuke Namikawa, Daisuke Ono, Kenjirou Tsuda, Jun Fukuyama
Actors : Mamoru Miyano, Junichi Suwabe, Hiroaki Hirata, Mamoru Miyano, Maaya Uchida, Minoru Shiraishi, Shuuhei Sakaguchi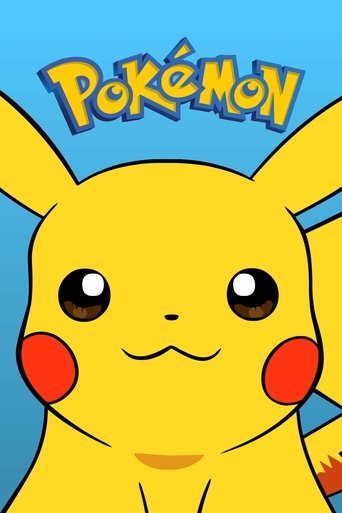 Actors : Mamoru Miyano, Ikue Otani, Jimmy Zoppi, Bill Rogers, Marc Thompson, Fábio Lucindo, Shin-ichiro Miki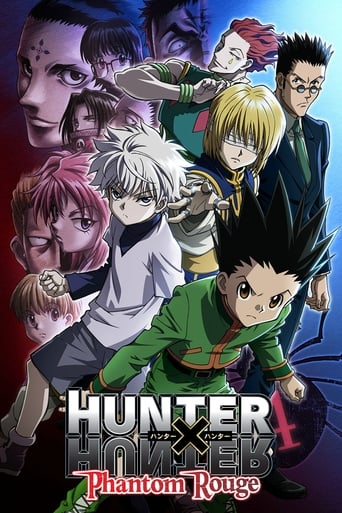 Actors : Mamoru Miyano, Noriko Hidaka, Megumi Han, Mariya Ise, Miyuki Sawashiro, Keiji Fujiwara, Mamoru Miyano
Actors : Mamoru Miyano, Mamoru Miyano, Yuugo Satou, Marina Yamada, Shimono Hiro, Hiro Shimono
Actors : Mamoru Miyano, M·A·O, Kappei Yamaguchi, Minami Takayama, Mamoru Miyano, Michio Hazama, Eri Kitamura
Actors : Mamoru Miyano, Mamoru Miyano, Kenta Miyake, Tetsuya Kakihara, Tatsuhisa Suzuki, Akio Kaneda, Rina Kitagawa
Actors : Mamoru Miyano, Atsuko Tanaka, Maaya Sakamoto, Yuki Matsuoka, Mamoru Miyano, Masanori Shinohara, Isshin Chiba
Actors : Mamoru Miyano, Aoi Yuki, Saori Hayami, Mamoru Miyano, Haruka Chisuga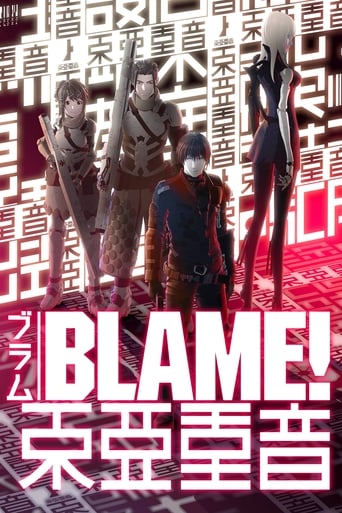 Actors : Mamoru Miyano, Mamoru Miyano, Takahiro Sakurai, Kana Hanazawa, Sora Amamiya, Aya Suzaki, Nobunaga Shimazaki
Actors : Mamoru Miyano, Miyu Irino, Hiroshi Kamiya, Mamoru Miyano, Ryo Katsuji, Shinichiro Miki, Yuichi Nakamura
Actors : Mamoru Miyano, Mikako Komatsu, Houchu Ohtsuka, Takahiro Sakurai, Yoshimasa Hosoya, Jun Fukuyama, Mamoru Miyano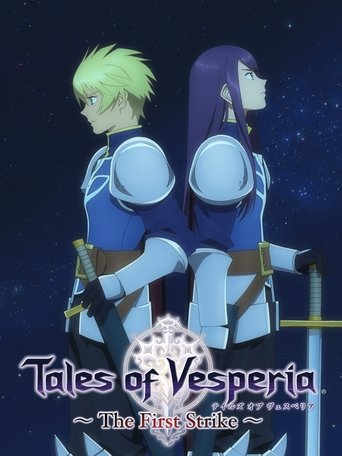 Actors : Mamoru Miyano, Takashi Taniguchi, Jūrōta Kosugi, Daisuke Gouri, Mamoru Miyano, Kōsuke Toriumi, Eiji Takemoto
Actors : Mamoru Miyano, Kana Hanazawa, Takahiro Sakurai, Kazuya Nakai, Yuichi Nakamura, Chiwa Saito, Aki Toyosaki
Actors : Mamoru Miyano, Mamoru Miyano, Yuuki Kaji, Tomokazu Sugita, Takahiro Sakurai, Junichi Suwabe, Kana Hanazawa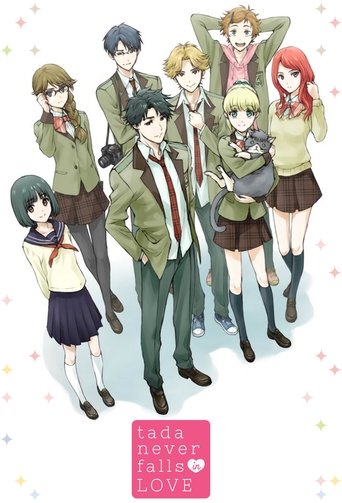 Actors : Mamoru Miyano, Mamoru Miyano, Manaka Iwami, Yuichi Nakamura, Shino Shimoji, Shizuka Ishigami, Yuuichirou Umehara
Actors : Mamoru Miyano, Mamoru Miyano, Soichiro Hoshi, Jun Fukuyama, Tomokazu Sugita, Ikue Otani, Rina Satou
Actors : Mamoru Miyano, Sarah Natochenny, Jason Griffith, Eileen Stevens, Jason Flores Contreras, Eli James, Shin-ichiro Miki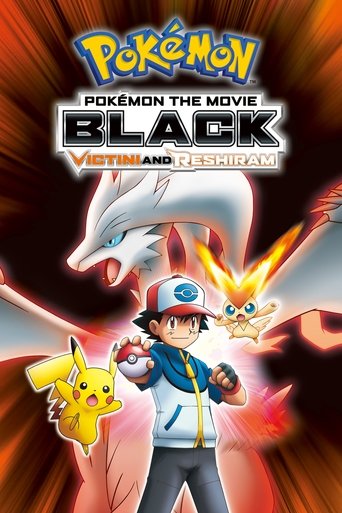 Actors : Mamoru Miyano, Jason Griffith, Khristine Hvam, Michele Knotz, Nana Mizuki, Sarah Natochenny, Lisa Ortiz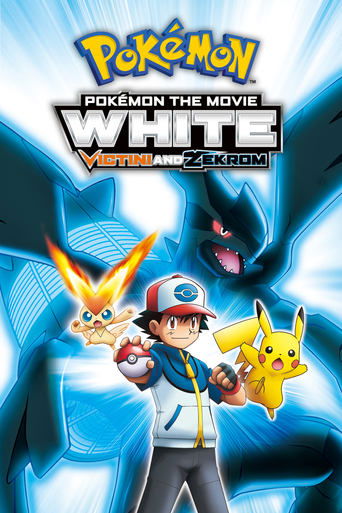 Actors : Mamoru Miyano, Lisa Ortiz, Leah Clark, Nana Mizuki, Bill Rogers, Khristine Hvam, J. Michael Tatum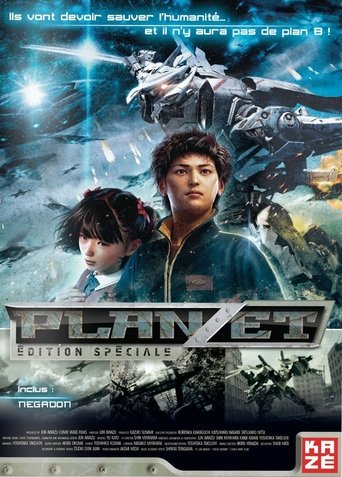 Actors : Mamoru Miyano, Yuka Terazaki, Masami Iwasaki, Junko Takeuchi, Yuusaku Yara, Kenjirou Tsuda, Mamoru Miyano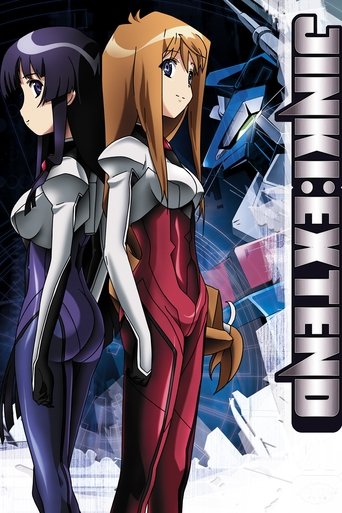 Actors : Mamoru Miyano, Satsuki Yukino, Fumiko Orikasa, Tomoko Kawakami, Daisuke Namikawa, Junko Minagawa, Mamoru Miyano
Actors : Mamoru Miyano, Jason Griffith, Rica Matsumoto, Vic Mignogna, Mamoru Miyano, Sarah Natochenny, Bill Rogers
Actors : Mamoru Miyano, Mamoru Miyano, Takahiro Sakurai, Kana Hanazawa, Tomokazu Sugita, Yuuki Kaji, Junichi Suwabe
Actors : Mamoru Miyano, Miyu Irino, Kana Hanazawa, Keiji Fujiwara, Kikuko Inoue, Kotono Mitsuishi, Mamoru Miyano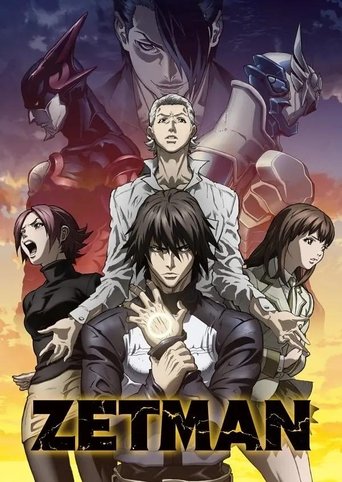 Actors : Mamoru Miyano, Kana Hanazawa, Daisuke Namikawa, Mamoru Miyano, Romi Park, Mariya Ise, Kouji Yusa
Actors : Mamoru Miyano, Yoshihiko Hosoda, Ukyo Matsumoto, Kensuke Takahashi, Akane Sakanoue, Hayato Harada, Haruka Momokawa
Actors : Mamoru Miyano, Takako Matsu, Suzu Hirose, Masaki Suda, Mamoru Miyano, Toshiyuki Toyonaga, Kana Hanazawa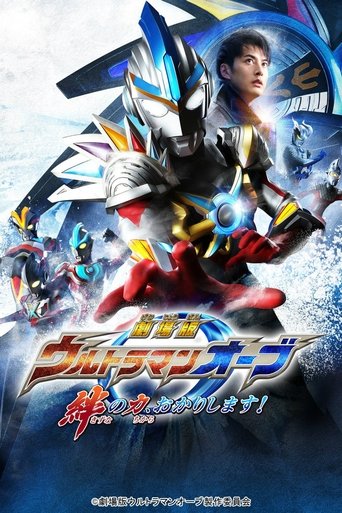 Actors : Mamoru Miyano, Takaya Aoyagi, Miyabi Matsuura, Mamoru Miyano, Hideo Ishiguro, 石黒 英雄, 松浦 雅
Actors : Mamoru Miyano, Kana Hanazawa, Rina Hidaka, Yoshimasa Hosoya, Mamoru Miyano, Youko Hikasa, Tomokazu Sugita
Actors : Mamoru Miyano, Mamoru Miyano, Saori Hayami, Unsho Ishizuka, Shizuka Itou, Yuuki Kaji, Kenta Miyake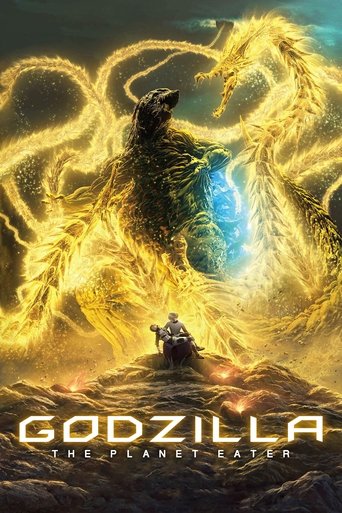 Actors : Mamoru Miyano, Mamoru Miyano, Takahiro Sakurai, Kana Hanazawa, Tomokazu Sugita, Yuki Kaji, Reina Ueda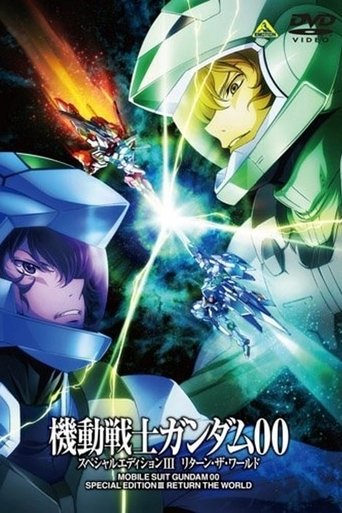 Actors : Mamoru Miyano, Shinichiro Miki, Mamoru Miyano, Hiroshi Kamiya, Hiroyki Yoshino, Shin'ichirou Miki, Shin-ichiro Miki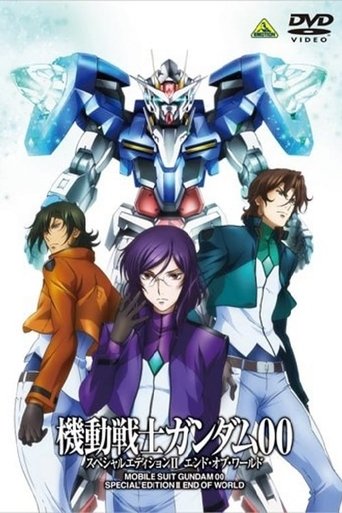 Actors : Mamoru Miyano, Shinichiro Miki, Mamoru Miyano, Hiroshi Kamiya, Hiroyuki Yoshino, Shin'ichirou Miki, Shin-ichiro Miki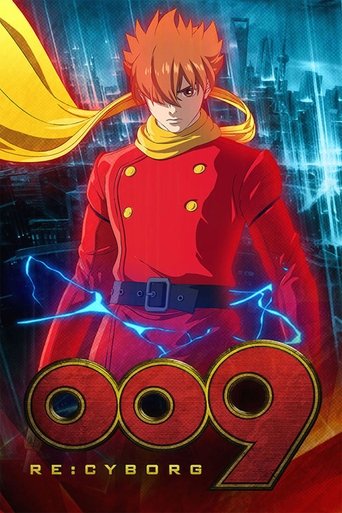 Actors : Mamoru Miyano, Hikaru Midorikawa, Hisao Egawa, Toshiko Fujita, Hiroshi Kamiya, Houko Kuwashima, Kazuya Nakai
Actors : Mamoru Miyano, Shinichiro Miki, Mamoru Miyano, Hiroshi Kamiya, Hiroyki Yoshino, Shin'ichirou Miki, Shin-ichiro Miki
Actors : Mamoru Miyano, Mamoru Miyano, Tomokazu Sugita, Tatsuhisa Suzuki, Yukari Taki, Arisa Komiya, Takeshi Tsuruno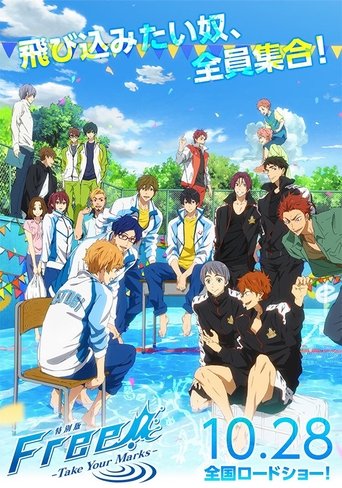 Actors : Mamoru Miyano, Kenjirou Tsuda, 日野聪, Mamoru Miyano, Tsubasa Yonaga, Kenichi Suzumura, Nobunaga Shimazaki
Actors : Mamoru Miyano, Mamoru Miyano, Saori Hayami, Yuuki Kaji, Takahiro Sakurai, Asami Seto, Kazuya Nakai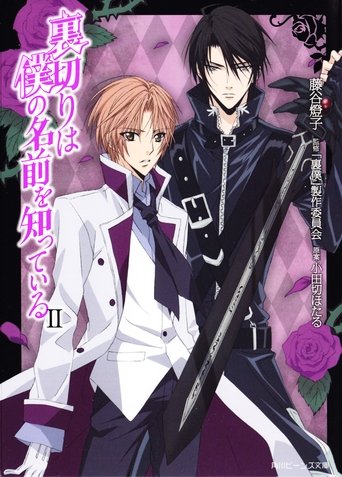 Actors : Mamoru Miyano, Nobuhiko Okamoto, Shinichiro Miki, Soichiro Hoshi, Takehito Koyasu, Takahiro Sakurai, Junko Minagawa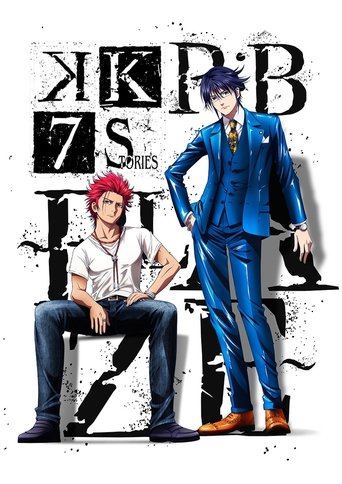 Actors : Mamoru Miyano, Kenjirou Tsuda, Daisuke Namikawa, Daisuke Ono, Tomokazu Sugita, Mikako Komatsu, Miyuki Sawashiro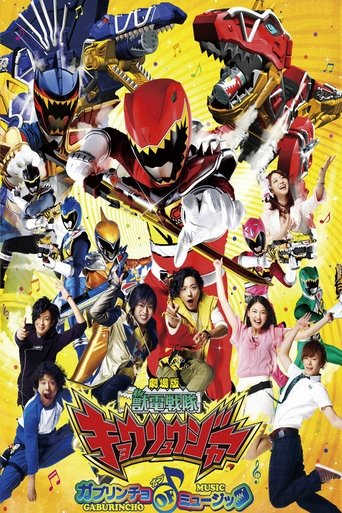 Actors : Mamoru Miyano, Mamoru Miyano, Ryo Ryusei, Yamato Kinjo, Akihisa Shiono, Ayuri Konno, Syuusuke Saito
Actors : Mamoru Miyano, Kouichi Yamadera, Kôhei Aoyama, Shigeru Chiba, Takuya Eguchi, Wataru Hatano, Michio Hazama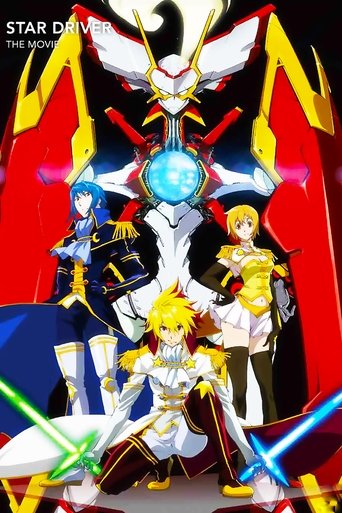 Actors : Mamoru Miyano, Maaya Sakamoto, Jun Fukuyama, Mamoru Miyano, Akira Ishida, Ami Koshimizu, Ayano Niina
Actors : Mamoru Miyano, Atsuko Tanaka, Hiroshi Yanaka, Nozomu Sasaki, Houchu Ohtsuka, Kikuko Inoue, Tomokazu Seki
Actors : Mamoru Miyano, Hikaru Midorikawa, Miyuki Sawashiro, Takehito Koyasu, Toru Okawa, Mamoru Miyano, Nana Mizuki
Actors : Mamoru Miyano, Shinichiro Miki, Keiji Fujiwara, Norio Wakamoto, Kazuya Nakai, Mamoru Miyano, Kazue Ikura
Actors : Mamoru Miyano, Takehito Koyasu, Mamoru Miyano, Akira Ishida, Koji Yusa, Mitsuki Saiga
Actors : Mamoru Miyano, Megumi Toyoguchi, Katsuyuki Konishi, Mamoru Miyano, Nobuo Tobita, Hiroki Takahashi, Anri Katsu
Actors : Mamoru Miyano, Mamoru Miyano
Actors : Mamoru Miyano, Mamoru Miyano, Kohei Kiyasu, Yuko Kaida, Akiko Kimura
Actors : Mamoru Miyano, Kayano Ai, Mamoru Miyano, Saori Hayami, Saki Ogasawara, Murakawa Rie, Nozomi Furuki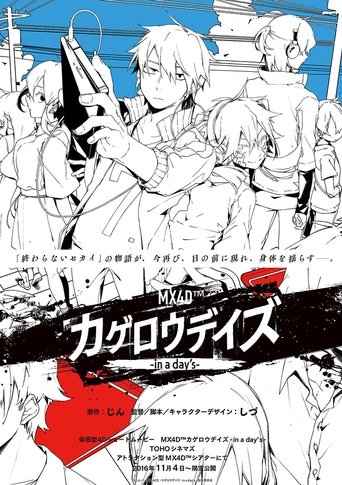 Actors : Mamoru Miyano, Mamoru Miyano, Takuma Terashima, Kana Asumi, Kana Hanazawa, Soichiro Hoshi, Yuko Kaida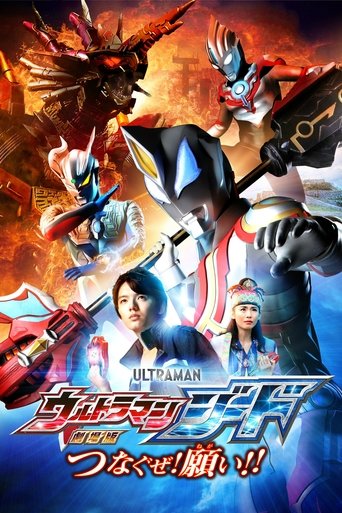 Actors : Mamoru Miyano, Mamoru Miyano, Tatsuomi Hamada, Chihiro Yamamoto, Mayu Hasegawa, 岩田 栄慶, Yuta Ozawa
Actors : Mamoru Miyano, Mamoru Miyano, Yuuki Kaji, Romi Park, Nana Mizuki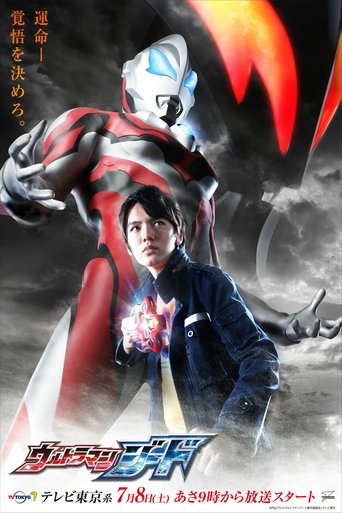 Actors : Mamoru Miyano, Mamoru Miyano, Tatsuomi Hamada, Chihiro Yamamoto, Hitomi Hasebe, Shintarou Asanuma, Megumi Han
Actors : Mamoru Miyano, Yoshitsugu Matsuoka, Nobuhiko Okamoto, Go Inoue, Ayahi Takagaki, Junko Minagawa, Ryohei Kimura
Actors : Mamoru Miyano, Shimazaki Nobunaga, Mamoru Miyano, Rie Takahashi, Maaya Sakamoto
Actors : Mamoru Miyano, Shimazaki Nobunaga, Mamoru Miyano, Rie Takahashi, Maaya Sakamoto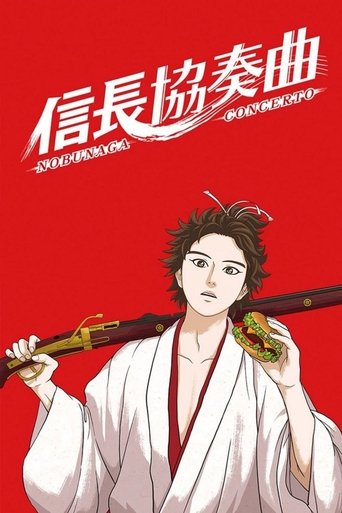 Actors : Mamoru Miyano, Mamoru Miyano, Shun Oguri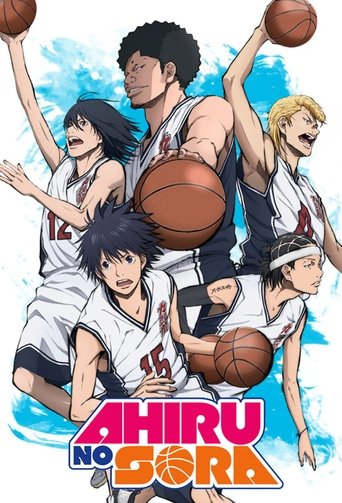 Actors : Mamoru Miyano, Mamoru Miyano
Actors : Mamoru Miyano, Mamoru Miyano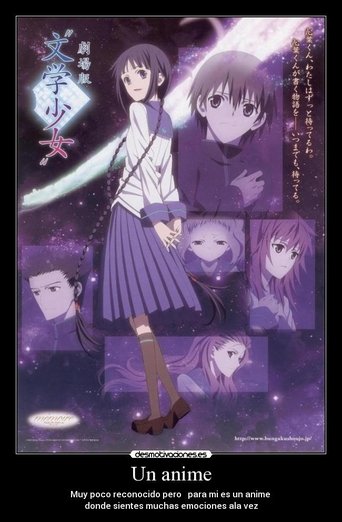 Actors : Mamoru Miyano, Mamoru Miyano
Actors : Mamoru Miyano, Mamoru Miyano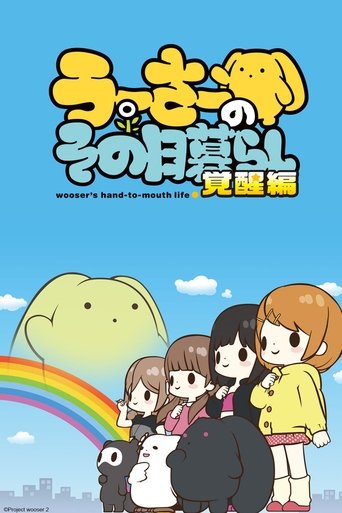 Actors : Mamoru Miyano, Mamoru Miyano
Actors : Mamoru Miyano, Mamoru Miyano, Yuta Ozawa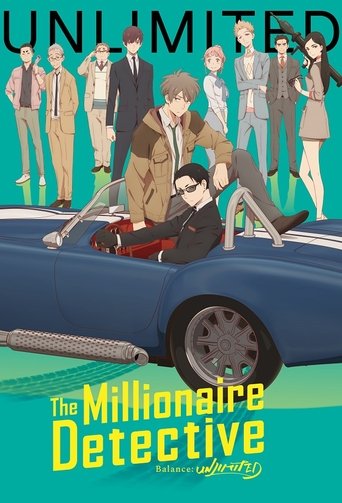 Actors : Mamoru Miyano, Yusuke Onuki, Kentarou Kumagai, Mamoru Miyano, Junya Enoki
Actors : Mamoru Miyano, Mamoru Miyano
Actors : Mamoru Miyano, Mamoru Miyano
Actors : Mamoru Miyano, Mamoru Miyano
Actors : Mamoru Miyano, Mamoru Miyano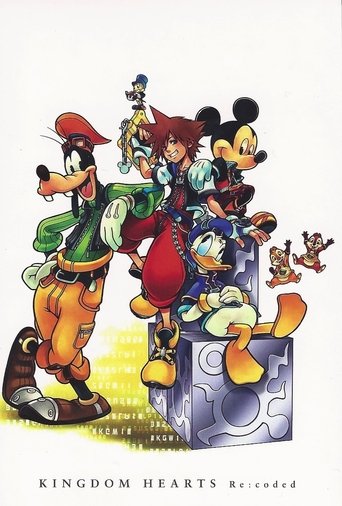 Actors : Mamoru Miyano, Mamoru Miyano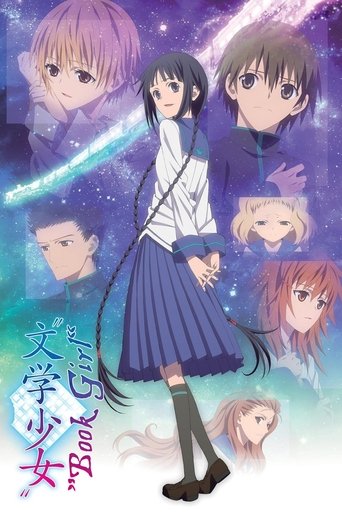 Actors : Mamoru Miyano, Mamoru Miyano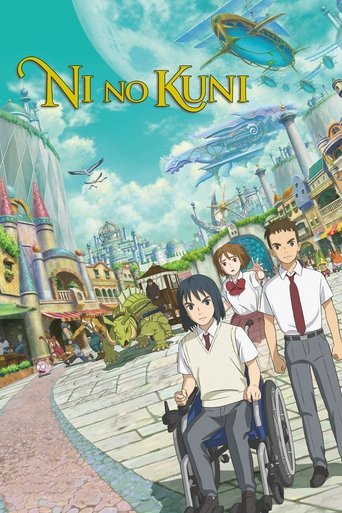 Actors : Mamoru Miyano, Mamoru Miyano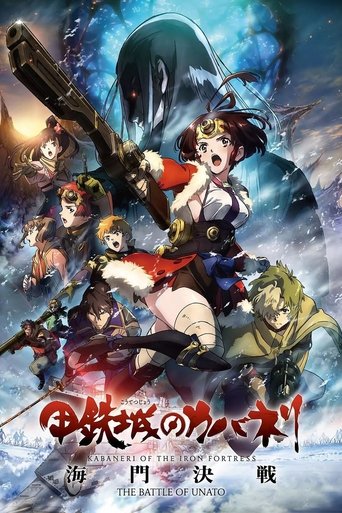 Actors : Mamoru Miyano, Mamoru Miyano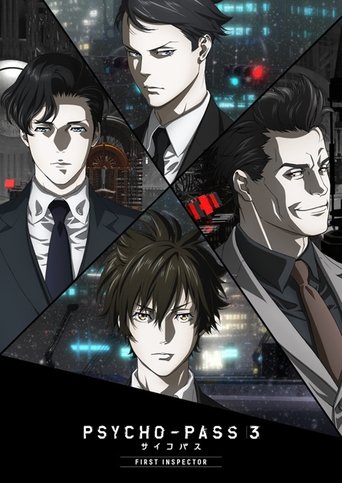 Actors : Mamoru Miyano, Mamoru Miyano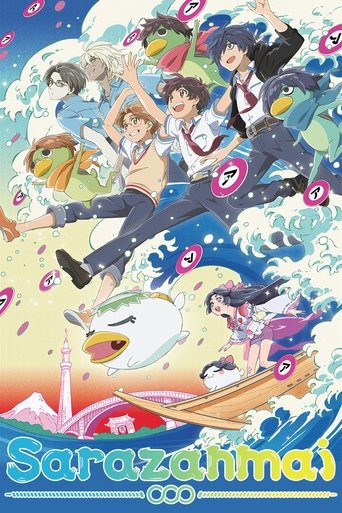 Actors : Mamoru Miyano, Mamoru Miyano, Junya Enoki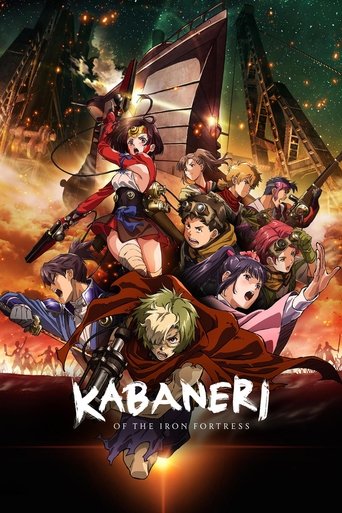 Actors : Mamoru Miyano, Mamoru Miyano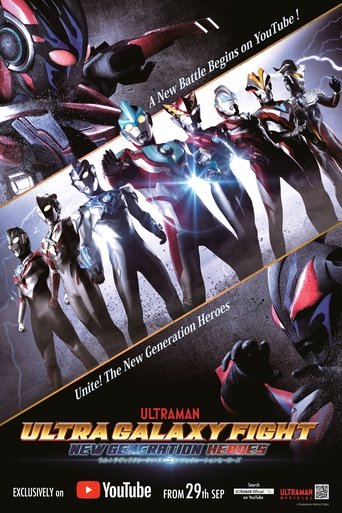 Actors : Mamoru Miyano, Mamoru Miyano
Actors : Mamoru Miyano, Mamoru Miyano
Actors : Mamoru Miyano, Mamoru Miyano
Actors : Mamoru Miyano, Mamoru Miyano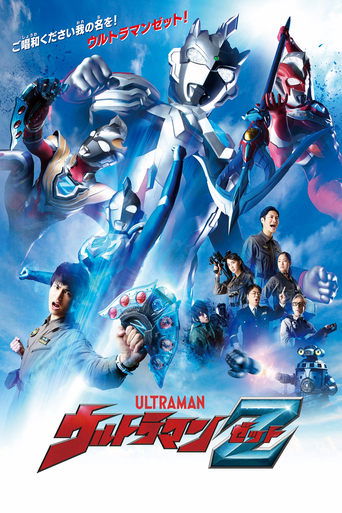 Actors : Mamoru Miyano, Mamoru Miyano
Actors : Mamoru Miyano, Mamoru Miyano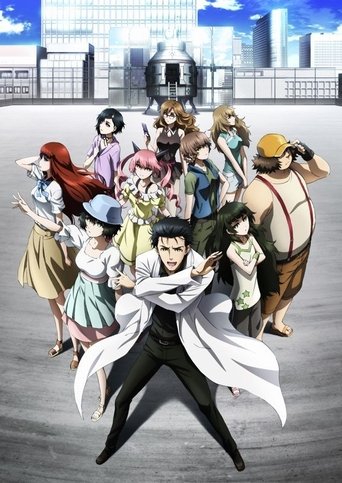 Actors : Mamoru Miyano, Mamoru Miyano