Shutter Island
Shutter Island made in English | Deutsch movie produced in the year 2010 and released on 2010-02-14. Shutter Island directed by Martin Scorsese. The main cast by Leonardo DiCaprio, Mark Ruffalo, Ben Kingsley, Emily Mortimer, Michelle Williams, Max von Sydow.
Shutter Island Posters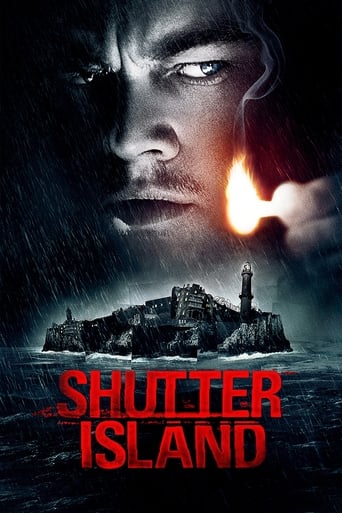 Shutter Island Budget and ratings
Country: US
Original Title: Shutter Island
TMDB Id: 11324
TMDB Rating: 8.1
Budget: $80,000,000
Revenue: $294,804,195
Year: 2010
Release Date: 2010-02-14
Runtime: 138
Language: English | Deutsch
Country: US
Leonardo DiCaprio, Mark Ruffalo, Ben Kingsley.
Directors:
Story and tagline of Shutter Island
Tag Line: Someone is missing
Plot: World War II soldier-turned-U.S. Marshal Teddy Daniels investigates the disappearance of a patient from a hospital for the criminally insane, but his efforts are compromised by his troubling visions and also by a mysterious doctor.
Geners: Drama, Thriller, Mystery
Similar Movies and T.V Series